Why Us
We enjoy working on the Services & Products we provide as much as you need them. This help us in delivering your Goals easily. Browse through the wide range of services we provide.
FLEET TRACKING
Real-time tracking with the fastest real time location update in the industry
DATA STORAGE
Longest historical data storage in the industry
Powerful Performance
Optimized code that are completely customizable and deliver unmatched fast performance.
Alerts
Real-time, immediate SMS and Email alert
Dashboard
Fleet Dashboard with detailed summary and exportable reports
Endless Possibilities
Complete control on each & every features that provides endless customization possibilities.
Mobile Applications
Mobile applications in IOS and Android
Infrastructure
Highly secure infrastructure
Data Sharing
Robust web services API available for integration
VEHTEC® Fleet Management System
VEHTEC® Fleet Management System powers a wide range of enterprises, from small/medium companies to multinational corporate enterprises, from government bodies to large government-linked companies. We pride ourselves in engineering innovative solutions to make fleet management better, and help to create safer roads for all.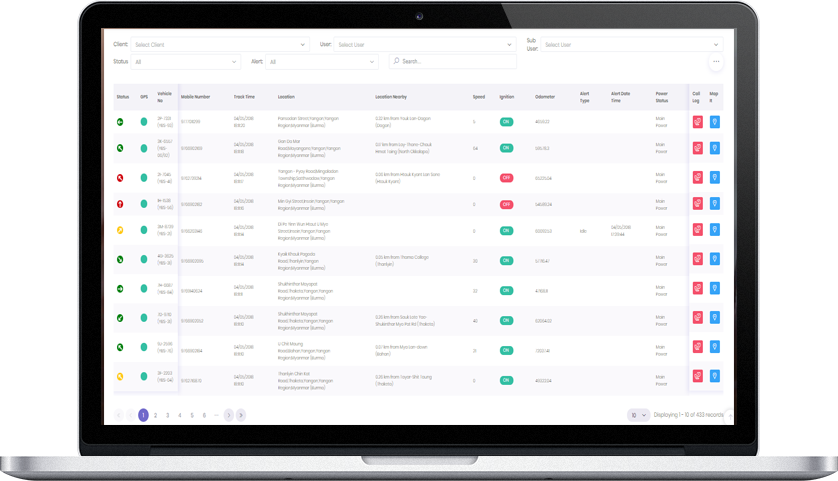 Real-time tracking of all vehicles
Fastest location update in the industry with Smart Update feature to provide fleet managers with real-time location of vehicles.
Instant alerts
Receive immediate alerts for critical incidents such as vehicle over speed, panic, extreme braking and others. Alerts are sent to mobile, platform, and email.
Live In-vehicle video streaming
Real-time streaming technology allows fleet manager to view driver behavioral monitoring
Powerful insights to help grow your business.
Reports let you easily track and analyze your fleet vehicles and drivers.
Violation Reports
Detail Vehicle and Driver Violations about Harsh Acceleration,Harsh Brake,Over Speed Highway,Non highway,Idle,Stoppage,Working,Driving,Continues,Rest Hours in Daily and Monthly Summary
Activity Report
The activity report highlights the summary movement of a particular vehicle including stops / idle time / distance travelled / violation etc.
Vehicle Idle and Stoppage
Documents each vehicle's stop and idle along with the duration of each stop/idle as well as duration between stops. This verifies time spent at each job and displays any unauthorized stops and idle.
Alert Reports
Displays excessive speeding incidents, restricted zone entries, late start of day, early end of day, and after-hours vehicle activity. With this report, all historical alert notifications can be viewed in one report.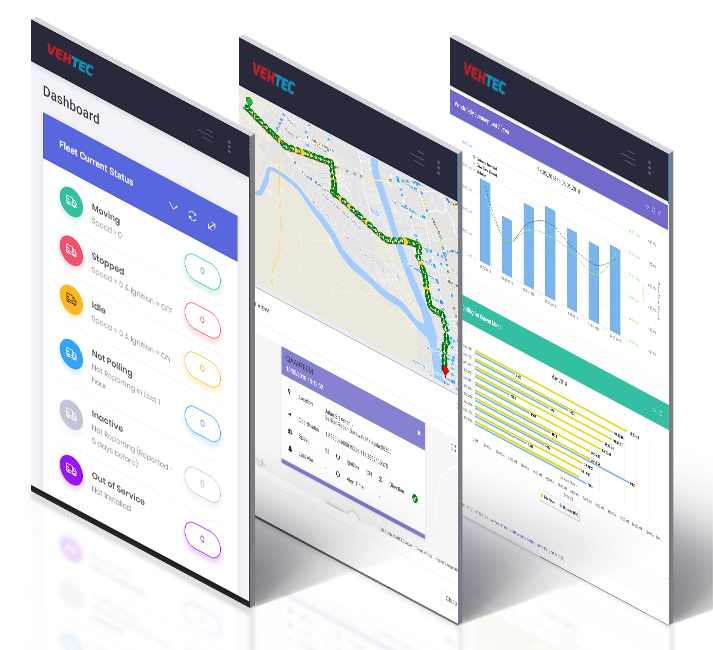 INDUSTRIES
Domain specific solutions for Industries World-wide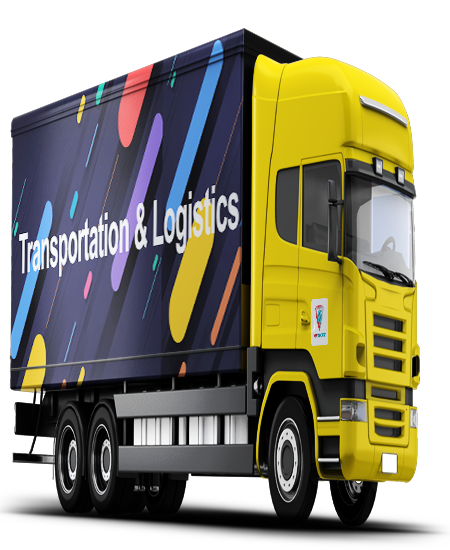 Transportation &
Logistics
The Transportation & Logistics industry faces daily challenges of keeping their drivers safe and shipments secure. VEHTEC offers fleet management solutions specifically targeting the Transport & Logistics industry. With our comprehensive, web based reporting and route planning, you can save on your fleet's operating costs.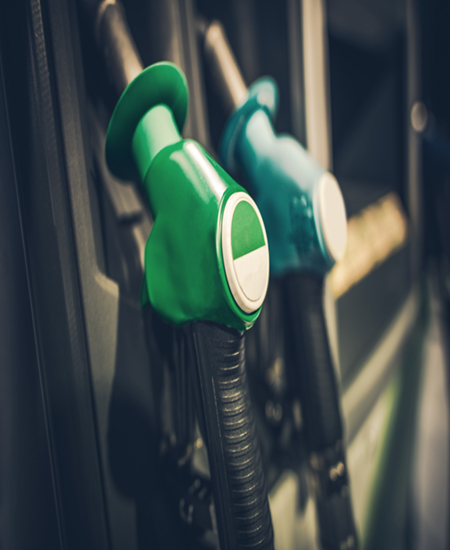 Safe and efficient operations are key to the energy industry, especially those involved with Oil & Gas exploration and production. Health, safety and environment programs are crucial components for worker safety and uptime of facilities, plant and equipment. VEHTEC has been proven to enhance safety programs for upstream and midstream corporations across the globe.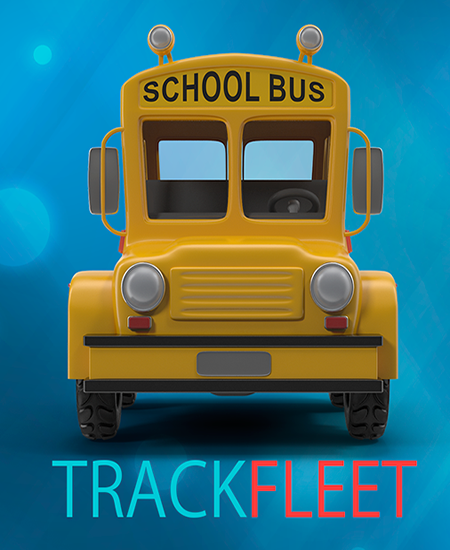 In today's hectic world, both School Administration and Parents are concerned about the safety and security of the school children especially with respect to their journey in the school buses or vans. Transporting children to and from school requires a great deal of logistics and scheduling.
VEHTEC provides comprehensive solution for corporate fleet management. Corporate companies need to track their fleets, maintain fleet management activities and also monitor the real-time vehicle locality. Its features enable the organization to visualize the vehicle routes on a digital map, easily perform driver identification/management and receive alarm on emergency cases.
We are
VEHTEC
A leading global provider of Fleet Management solutions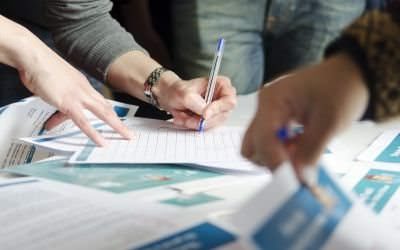 Our Vision
To create safer roads and save lives through technology.
To build innovative products in Fleet management, Mobility & IoT integrating intelligent Hardware design and cutting edge software technologies to deliver industry – specific, high quality Solutions that create value for our clients & partners around the world.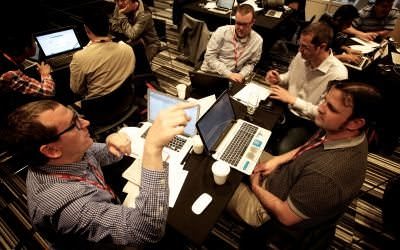 Our Mission.
To Redefine your Brand.
To provide a fleet management system that is easy to use, while maximizing the benefits of keeping accurate maintenance records. In the end, we will help you minimize the total cost of ownership for your fleet equipment.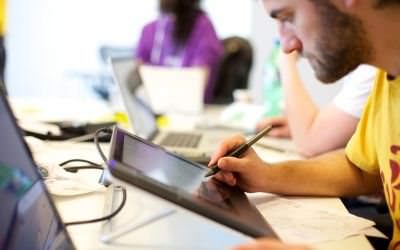 What we Do.
Make our Customers Happy.
Quality has become a way of life – the standards by which the best are separated from the rest. We are committed to our vision to provide quality solutions to our clients. We are committed to satisfy and exceed our customer expectations by providing high quality products and solutions on time, every time

Billion
Data Handling

+
Satisfied Clients

%
Server Uptime

%
Success Rate
Get in Touch with us
Still have Questions? Contact Us using the Form below.